B-CALM
EXPERT DERMOCOSMETICS FOR SENSITVE SKIN
Years of research and clinical trials have been essential for the launch of B-CALM, the expert dermocosmetic response for sensitive skin.
Sensitive skin is not a skin type but a condition of the skin, a characteristic that can affect both atopical skin and dry, normal, combination, oily or acneic skin. Sensitivity can appear from childhood to a mature age. We could say that sensitive skin is "susceptible skin" that reacts faster or more intensely than normal skin in identical circumstances.
Germaine de Capuccini addresses the care of reactive skin from an innovative prism: The protection and repair of the skin ecosystem. Maintaining your balance is the key to improving skin well-being and endurance every day.
The products have been formulated from an exclusive symbiotic compound:
INDICATED FOR
Shock procedure for immediately relieving and comforting altered skin, reducing irritation and soothing reddening.
Given its benefits it is also the ideal dermocosmetic treatment whenever sensitive/intolerant skin, not a candidate for most cosmetic treatments due to its level of vulnerability, goes to the professional in search of hydration, comfort and a visible improvement of the signs of sensitivity.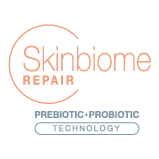 Skinbiome Repair, designed to rebalance the skin microbiota. A prebiotic-probiotic association cooperates in order to reinforce the protective barrier of the most vulnerable skin, an essential first step to increase its tolerance threshold.
Each treatment has been strictly formulated with the essential ingredients to become a perfect ally of sensitive skin, ensuring maximum results without compromising safety.
Start feeling the comfort of being in your own skin.
Proven efficacy in sensitive/intolerant skin under dermatological control.
Hypoallergenic products.