BFT0055 – B-CALM FACIAL
TTD $850.00
Description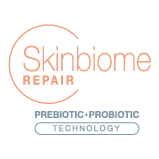 Skinbiome Repair, designed to rebalance the skin microbiota. A prebiotic-probiotic association cooperates in order to reinforce the protective barrier of the most vulnerable skin, an essential first step to increase its tolerance threshold.
Each treatment has been strictly formulated with the essential ingredients to become a perfect ally of sensitive skin, ensuring maximum results without compromising safety.
Start feeling the comfort of being in your own skin.
Proven efficacy in sensitive/intolerant skin under dermatological control.
Hypoallergenic products.
INDICATED FOR
Shock procedure for immediately relieving and comforting altered skin, reducing irritation and soothing reddening.
Given its benefits it is also the ideal dermocosmetic treatment whenever sensitive/intolerant skin, not a candidate for most cosmetic treatments due to its level of vulnerability, goes to the professional in search of hydration, comfort and a visible improvement of the signs of sensitivity.
Only logged in customers who have purchased this product may leave a review.