PUREXPERT
EXPERT SKINCARE
Purexpert from Germaine de Capuccini revolutionizes the concept of FACIAL HYGIENE, the classical treatment par excellence.
Without cleansing there is no beauty. This is why from your youth it is essential to attend regularly the Aesthetics Centre to carry out a FACIAL HYGIENE, which will have to be complemented and maintained with a routine at home.
Purexpert is the expert skin care that will meet all your expectations: to make any skin beautiful and healthy in the minimum time.
AN INNOVATIVE FACIAL HYGIENE
Purexpert's FACIAL HYGIENE is an original and sophisticated treatment that reveals pure and uniform skin, reduces pores and irregularities and prevents the first wrinkles.
If your skin is oily it will make it pure and matt; if on the other hand your skin is normal or combination, it will become smoother, more supple and radiant.
It consists of three innovative products with unique formulas together with a special ritual of three steps that reinvent this basic professional treatment:
1. RENEW
Exfoliating gel-mask with enzymatic action that in record time cleanses, purifies, renews and comforts all skin types.
Provides many benefits for the skin:
Carries out facial hygiene in depth.
Renews the epidermis and favours an effective comedone extraction.
Intensely comforts, reducing irritation.
Does not need friction, which makes it ideal for applying on delicate skin and skin with imperfections.
Avoids the use of steam, favouring the no-congestion of the skin during the beauty treatment.
2. RESTORE
Innovative mask that thanks to its ingredients provides in a single gesture three actions:
Deeply cleanses and purifies thanks to its content in Red Clay and Yeast Biomembranes.
Minimizes the size of the pores due to the Oily-Reduction Phytocomplex.
Comforts the skin after the extraction due to the benefits of the Corn Oil Derivative.
3. HYDRATE
Cream with light texture and coverage that hydrates, unifies and minimizes the appearance of the pores and immediately provides comfort and well-being for the skin.
High content in Hyaluronic Acid, with powerful hydrating activity, Liquorice Derivative and Milk Proteins that guarantee the skin's global balance.
After its application, the skin of both women and men will appear with a natural touch of colour, uniform, without irregularities, with a matt finish, illuminated and protected from the harmful effects of the sun, especially after the previous renewal.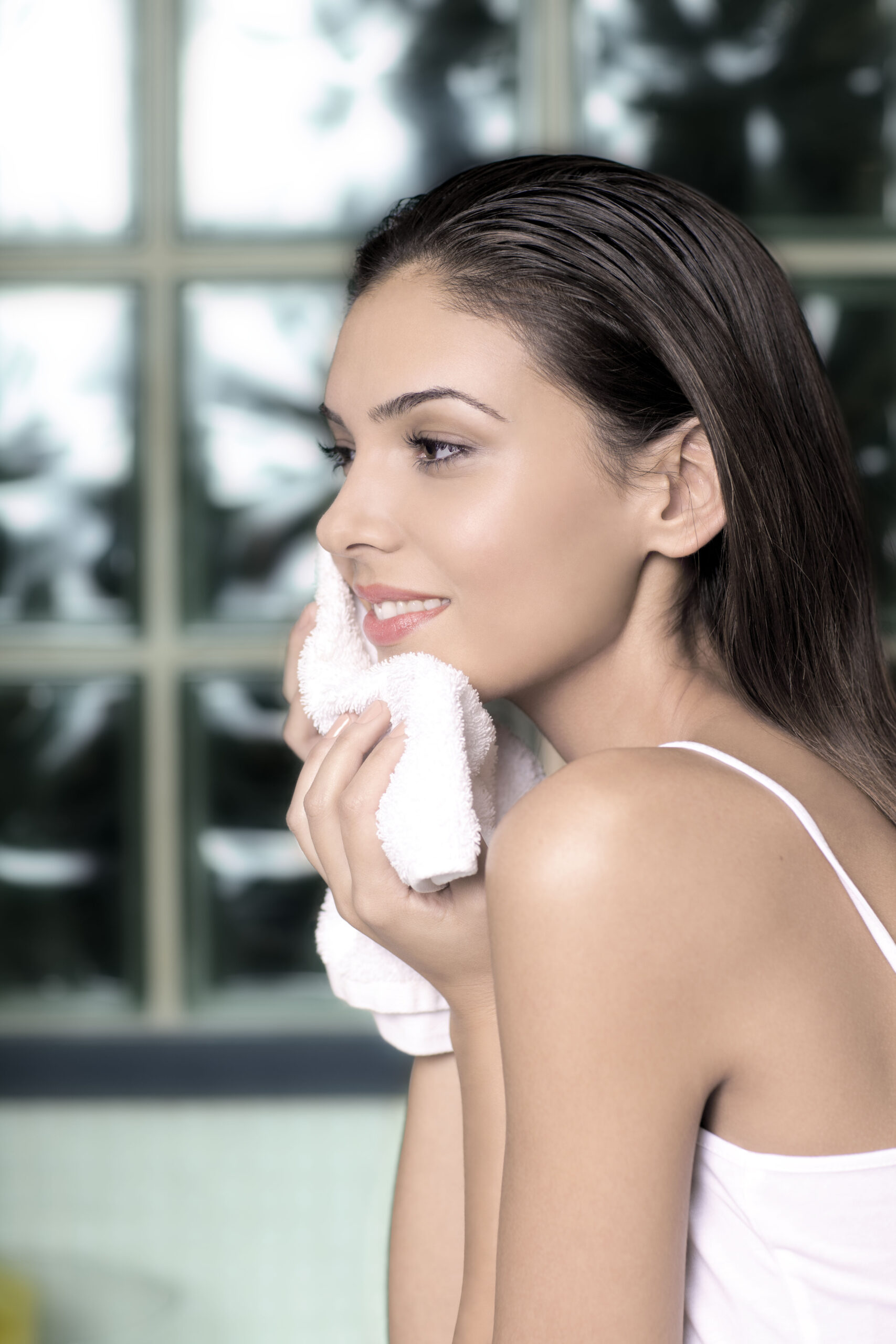 PUREXPERT Facial
Price
TT$400.00
per session
TTD $400.00
Add to cart